Welcome to Our Financing Department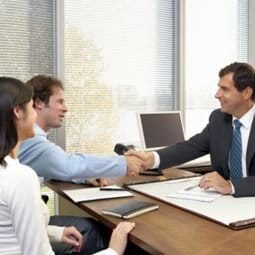 Secure Auto Financing Through Lawrenceville Ford Lincoln & Drive Your Next Car Home
Up until now, you've been a car shopper, searching for the right Car, Truck or SUV for your needs. Now that you've found the one that speaks to you, you're ready to be a car owner. Lawrenceville Ford Lincoln is happy to help with automotive financing solutions that are tailor-made for drivers from Lawrenceville, Windsor, Trenton, Langhorne, Princeton and Skillman, like you.
Which Auto Financing Options Fit You Best?
There are two main options to pick from when considering your financing options taking out a loan or signing a lease. Each has their pros, so it's really up to you to decide which is the right path forward. For example, with a loan, you own the car at the end and build equity, but with a lease, you have a lower payment and an easier time upgrading when you turn it in. Whichever you choose, we can provide you with the information you need to make an informed decision.
Take the Guesswork Out of Vehicle Financing with Lawrenceville Ford Lincoln
Browse the collections of available new and used models here at Lawrenceville Ford Lincoln. When you're ready to start the test drive and financing phase of your journey, visit us in Lawrenceville. We look forward to helping you tailor your perfect payment plan and making the entire process painless and easier to understand. You can even get started online, before you even stop in, by filling out your application paperwork ahead of time using the convenient tools on our website. Fill it out soon and let's get started on your path towards a new vehicle.